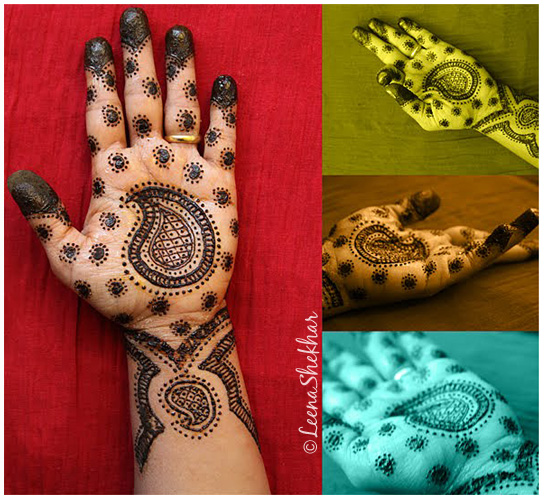 When this topic 'paisley' was announced, I was thrilled, as this is one of my favorite design patterns. Also, I'm just back from a colorful 'Indian Wedding', which inspired me to illustrate 'Heena' ( मेंदी ) on my own palm.
The 'paisley' pattern is one of the inseparable design patterns found in 'Heena' ( मेंदी ) designs. The Mehndi ceremony is an important ritual for a bride during wedding ceremony.
Hope you all like my entry.