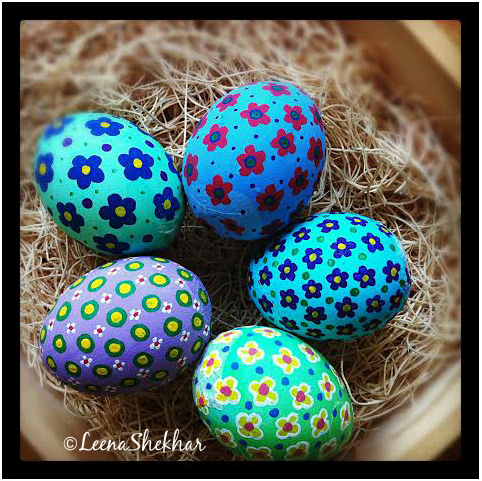 Painted Easter Eggs, originally uploaded by Leena Bagawde.
It was fun doing the floral art on Easter Eggs…Spring is here!
These are the original eggs, emptied from inside. I learnt the technique of removing the inside part of the egg from my artist friend Lara.  Then I painted them with beautiful floral art specially to welcome the spring!
I moved my some stuff to my country India. These cute looking delicate guys traveled half the globe by ship and then on the road by truck for almost three months…but still they survived…feeling happy for them 🙂